Post by SmashMonkey on Jan 19, 2010 1:19:00 GMT -6
I guess that since we are going to have a minor family of pods on our hands, that their own section is warranted. If these get as complex as I think they could, then each one is going to have its own personality!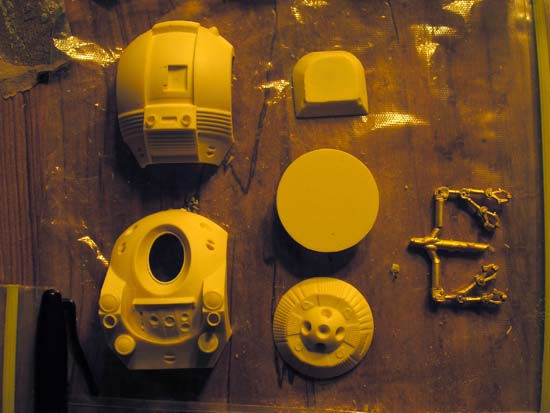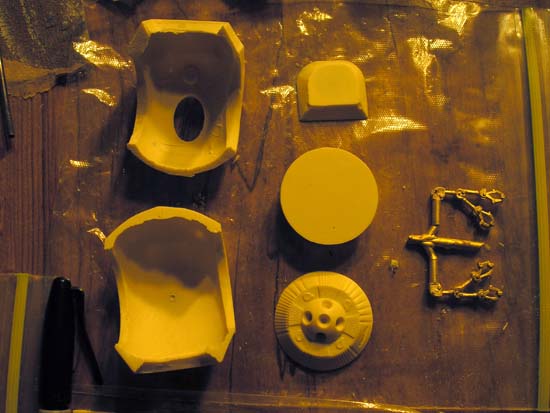 Pod 1:
I did in fact glue two parts together after I had sorted the whole kit out. The bottom of the pod to its front.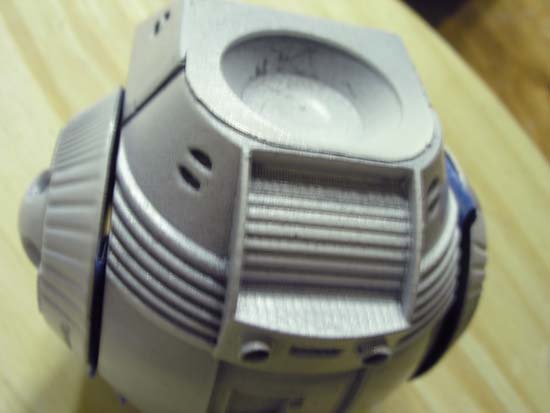 Front to back would not have worked as well. This now gives one hemisphere a base to fit into instead of a wall.
The mistake I did make was to file down the flash along the perimeter of the halves while they were apart. Each now has a couple minor flattened areas that will need to be resurfaced.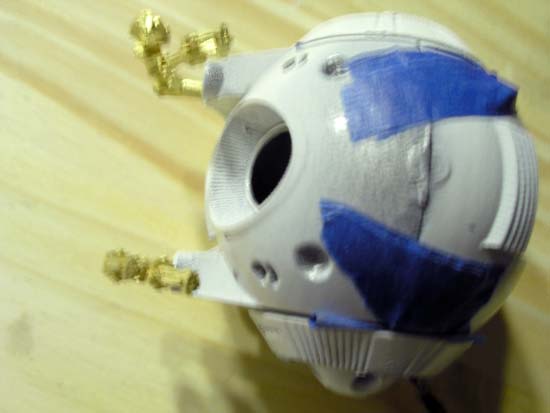 There are very delicate, paper thin ports on the rear half. There is another fine piece on the front. The pods are solid enough, but must be handled with care.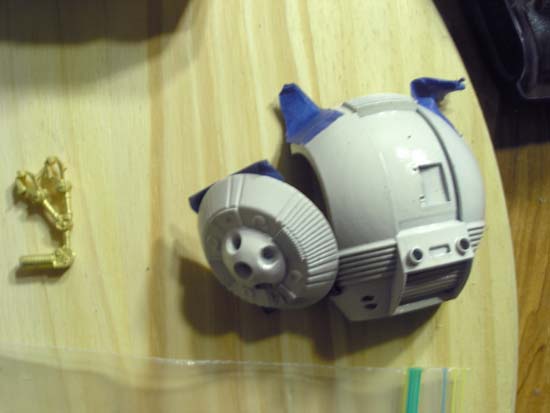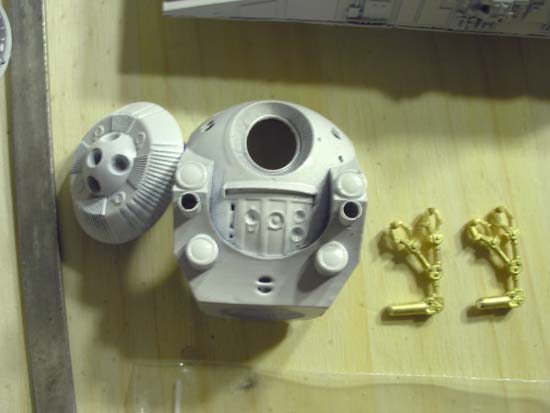 I don't want to glue the halves together until I figure out if Paulbo's designs can be translated downwards. I don't expect that the parts could be squeezed through the sides.
Arms.
They are both cast in metal with a single connector. Once the dremel is going again, I can slice those apart. A display notion I had was to have a pod or two holding the antenna above the base, with a possible third pod holding the module cluster.
However, the arms are molded into their upright position. Slicing all the joints necessary and then re-assembly would be tricky. Does CA work on metal?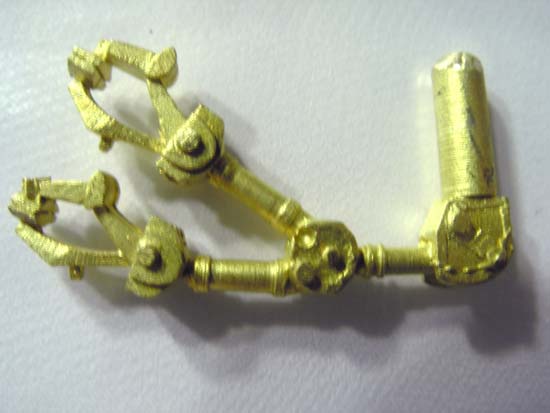 Lighting.
Drilling the headlights goes through the densest parts of the resin overall. Adding three more interior lights (2 red, 1 white) should not be difficult. There is a sizable interior and I bet lights can be snuck into the panels and places. Power would have to be run out the bottom, naturally.
Ideally, I would print out interior designs on transparent inkjet vinyl and let the black mask everything off and the colors do the talking. A tri-color led could be good, better if you could fit several and change their timings w/ an IC chip. I wil research which one. It should cost a dollar or so from an elec shop (Not RS!)
The Pod is small enough that any interior inaccuracy will not matter much. The whole interior should have a glow in addition to the red lights as well. if some white light permeates the black ink of the panels, then so be it.
Any way to fake a pilot?
Now... Where to put the notes on the kit's base?
...